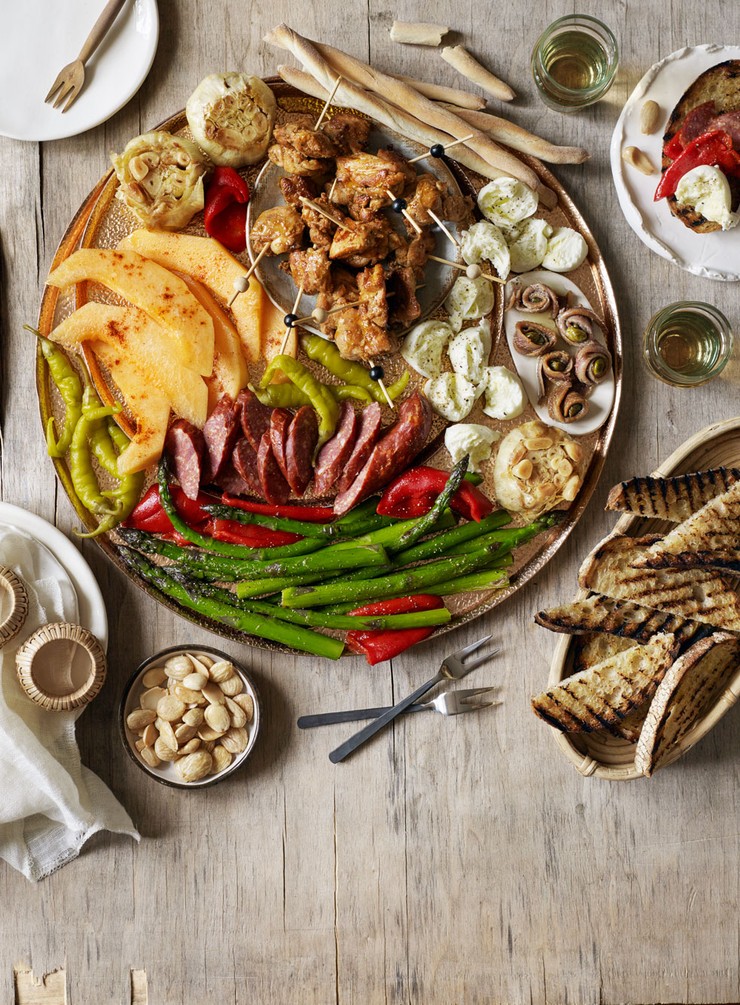 September 11, 2019, 6:00-9:00
Price:

$

110.00
Tapas have a long cultural and culinary tradition in Spain.  Tapas, or to cover, have evolved from humble beginnings into one of the worlds most celebrated cuisines.  Often served communally, these small tasting plates of food are eaten everywhere from casual cafes to the chicest restaurants.
Tapas can be eaten as a quick snack, a drink accompaniment, or a satisfying meal, and are presented in various fashions ranging from simple and rustic to modern and creative.  Join me and discuss Spanish food culture and the tradition of tapas.  Throughout the evening we will cook and eat five delicious tapas.
Menu: Spanish Meats and Cheese with Pan Con Tomate and Fresh Aioli.
Classic Tortilla Español (Traditional Spanish Egg Dish with Potato & Onion), Gambas Al Ajillo (Prawns Sauteed with Garlic, Chili & Parsley), Albondigas en Salsa Tomate (meatballs in tomato sauce), and Frito de Pulpo (Pan Fried Octopus with seasonal vegetables), Arroz de Marisco (Seafood Rice)
12 in stock
12 seats available.
Other dates for this class:
Only offered on this date.