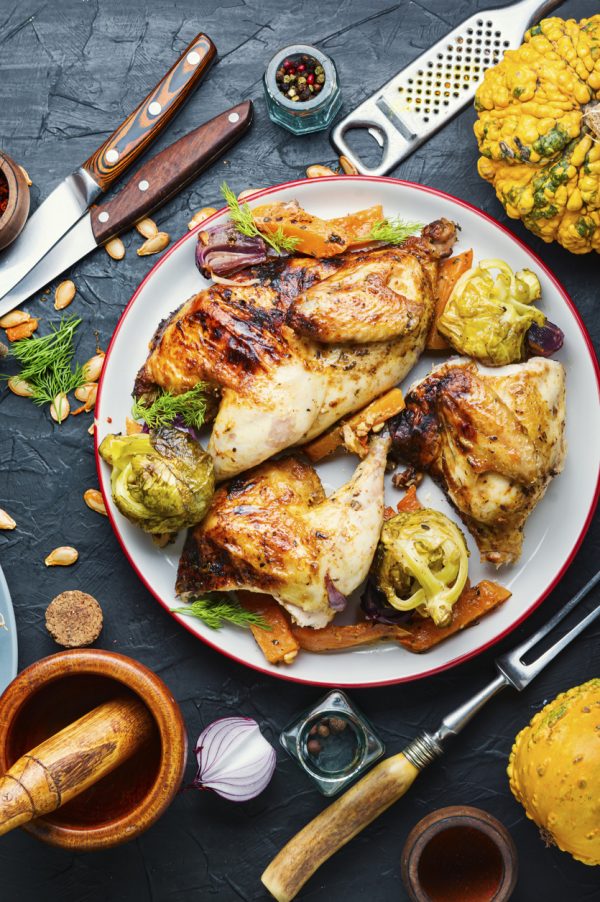 Holiday Roast Chicken Dinner
Cranberry & Sage Roast Chicken, Roast Brussel Sprouts & Mashed Potatoes We are so excited to be able to offer you our world-class cooking classes in your own kitchen.  You can cook along with Chef Heidi in real-time and enjoy an amazing meal afterwards - all from the comfort of your own home.  Our online classes are live, interactive, and really fun. If you'd like to know more about the menu/shopping list before registration, please email us at hello@thelondonchef.com
We are looking forward to cooking with you! As soon as you are registered, you will receive the shopping list and the Zoom link so you can prepare in advance – most ingredients will be easily accessible from major grocery stores.  Please make sure to save this info so you have it accessible on the day of the class.  
We do also offer local ingredient delivery/pick-up for select classes – check the main calendar page to view classes with the option to add ingredients.  We will source the best supplies from local farms, butchers and shops. Your meal will be epic.
You will receive the Zoom link in your box as soon as you sign up. The class will be live and is not recorded so please be on time and ready to cook! Classes can be done alone or with the whole family and will offer a great cooking experience for both novice and seasoned home cooks. If you have any questions or need us to resend you any of the information you need for the class, please email us at hello@thelondonchef.com.
See you in the kitchen!
Our monthly membership costs less than one online class and you'll get access to 6 classes a month.
Already a member? Login here.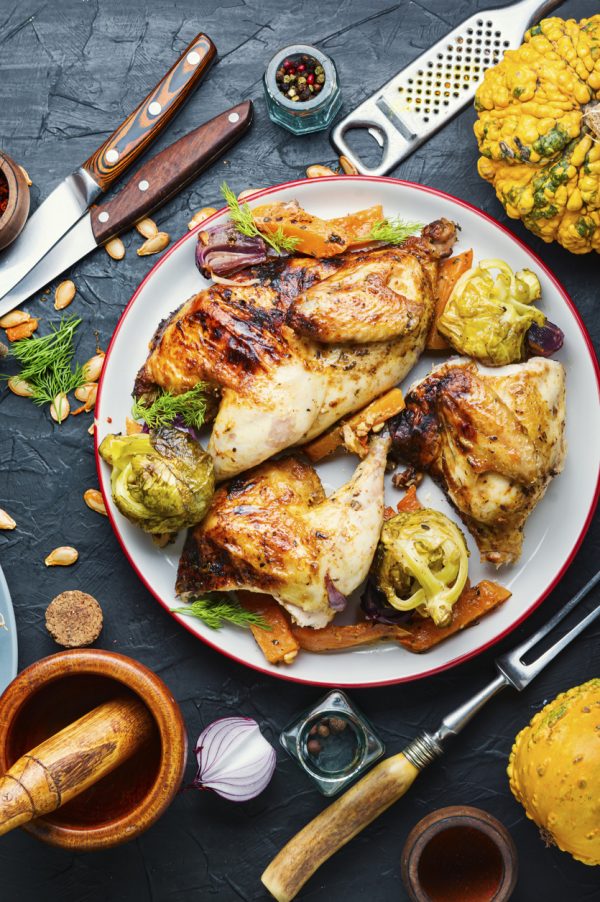 December 20, 2023, 5:00-6:00pm PST
Equipment to Have Ready
2 Large frying pan
Medium pot
Strainer
Knife
Cutting board
Wooden spoon
Masher
Oven preheated to 400F
Olive oil
Salt